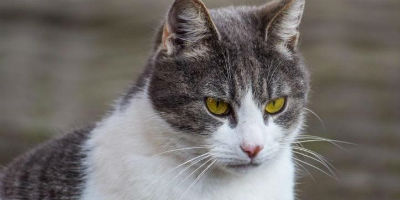 Drift


age

54 Moons

gender

Male

RANK

Chief of Muscle

PRONOUNS

He/Him

SEXUALITY

Heteroflexible

CLAN

Outerclans--Joker's Group
APPEARANCE,
Drift is broad-shouldered and well-muscled. His short fur is gray tabby upon his head (excluding muzzle and nose-bridge), ears, shoulders, back, flanks, and tail. He is pure white everywhere else. His eyes are a dominating yellow, appearing to have a slight tint of lime as well. His nose and pads are pink with some darker splotches.



PERSONALITY,
LIKES || Power, domination, Joker's group

DISLIKES || Weakness, insubordination, having to be manneredly

STRENGTHS || Fighting, authority, killing

WEAKNESS || Keeping calm, being anything close to 'nice'

DREAMS || To own his own group or become leader of Joker's one day

FEARS || Completely losing authority or power, losing personal physical strength/becoming weak

Drift is a stubborn, hard-ass tom who takes no shit. His quiet, judgemental gaze is nearly as intimidating as the muscles that rip beneath his pelt. Save from some strategic abilities, he is a stereotypical 'jock' type that is far more brains than brawn. Despite this, while misogynistic, Drift is also a charismatic womanizer. It takes a lot of mind power to be manipulative enough to bed them but he finds it satisfying. She-cats are just wombs. Only those that can prove themselves as more have any meaning beyond that to him. Drift is not afraid of anyone and would never admit weakness. To be weak is to be useless. He has historically made only one exception--Joker's sibling Jester. Like Joker and Echo, he too is compelled to protect Jester at all costs. Drift is dutiful and loyal thusly. He has the outer appearance of one calmly and coldly smug and judgemental. The reality is he has to try very hard keep his temper under control. Drift is a massive bomb ready to detonate.





HISTORY,

Drift was born to a loner mother and a myriad of possible fathers. His littermates are possibly only half-siblings due to the number males his mother was with. The loner's distaste for females began with her. She was a floosy, a mental mess, and weak.

Drift was actually the smallest of his brothers, leading to them relentlessly bullying him for most of their kithood into what the clanners would call the apprentice years. He grew larger, however, and they did not grow nearly as much. He had finally had enough and stood up to the 'leader' of his brothers, but the resulting altercation caused the oldest brother's death. His mother and brothers exiled him from the family, leaving him homeless and pissed.

Sometime after, Drift met Echo and joined the creation of a rogue group lead by Joker and Jester. This group became his real family... and that complicated things. When he joined with Echo those years ago, his intention was to eventually take it over. Now, however, he respects the siblings and Echo far too much to do anything to get what he wants. Its a rare instance where his selfishness and craving for power are quashed by 'lesser emotions' such as 'love'.



RELATIONSHIPS
Mother- Petal

Father- Unknown

Siblings- Gear (Deceased), Throttle, Blink

Mentor(s)- n/a

Apprentice(s)- n/a

Mate(s)- n/a

Kit(s)- Possibly some bastards somewhere


OUT OF CHARACTER


one line appearance || Gray tabby and white tom with yellow eyes



ALIAS || @emrakul

OTHER CHARACTERS || if any @stillcrow @redwhisper

PURCHASE ITEMS || n/a

DESIRED WARRIOR NAME || n/a

ANYTHING ELSE || n/a
---
TEMPLATE MADE BY SIFR © 2014