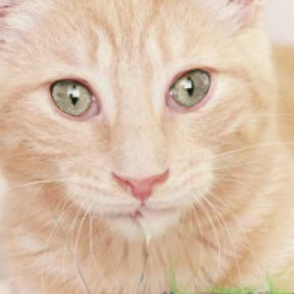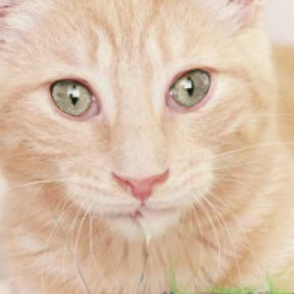 his jaws parted in what one would assume to be a yawn - however the loud whistle that escaped him would make many think the feline was snoring. in this case, the young apprentice was. the way his soft cream tabby fur rose and fell with each intake would have been comical to a cat who had not known him for as long as the apprentices around him did. for minutes the tom would lay like that, eyes closed, snores escaping his open maw as his back leg snapped out as if he was leaping into action.
a stab in his side awoke him, to his surprise the apprentice who did it, did not speak up - nor appear to him as he blinked pale green eyes into the world around him. lifting himself, the ten moon older apprentice stretched his long body, perhaps even shaking the clumps of moss that hung to him, as he settled down into a sitting position. his own tongue lazily drew over his pelt with ease - something he was comfortable in doing as he had never really cared for rushing into the world to be a rugged looking mess.
it took but five minutes for the tom to finish his usual grooming before he even dared to step into the light of the camp. his jaws parted to see if he could smell his mentor and uncle, spiritstar, however the scent of the feline wasn't as strong. his eyes gazed around camp, wondering if his mentor was out and about - catching the eye of an older warrior, confirmed his suspicions when they told him he had gone out after his deputy applecloud. a small smile spread across the tom's maw as he realized that if his mentor was with applecloud today, he would be free to do as he pleased.
padding towards the warrior's den, he peeked his head in to see if his mother or father were within the den. not seeing either, the tom sighed sadly. he enjoyed his mother's company - a bit more than his father's for sure, but he still enjoyed dad's care non-the-less. shifting back into the center of camp, the young tom picked up a mouse and a rabbit and trotted towards the elder's den with a smile. he could at least hand out the prey needed if he wasn't going into the territory anytime soon.
upon leaving the elder's den, he stumbled into a feline, his own eyes having been on his paws after the elder had cheekily told him to man up. stumbling past the other feline, and onto the ground with a loud thud, the younger apprentice turned to see who had been the one in his way, uttering a loud; "
sorry!
" as he did so.
NOTES GO HERE.